Policies and Procedures

**
THERE WILL BE A DEPOSIT REQUIRED ON ALL WORK/PARTS/ETC. IN ADDITION, THERE WILL BE A MINIMUM CHARGE OF $42 FOR ANY FIREARM BROUGHT IN **
**All custom builds require a minimum 75% deposit.**
*The order date becomes effective when the required deposit has been received.
*All NFA items must be paid in full at the time the paperwork is filed. THERE IS NO REFUND ON NFA ITEMS!
*It is at our discretion whether or not we will work on a firearm which has previously been worked on by other gunsmiths.
*Our delivery times are estimated at the time of the order. We will always try to hold our estimated delivery times. Under no circumstances will we rush any order just to get it out of the shop. The quality of our custom pistols and rifles will not be compromised.
*On all custom pistols and rifles we want your 100% satisfaction. As long as customer abuse has not created a problem, we will probably repair your custom pistol or rifle free of charge. If you have a problem, it's usually ammunition related and we can help you over the phone with any concerns you might have. If you have questions, please feel free to call during the gunsmith's office hours.
*100% satisfaction is always our goal. This does not cover any gunsmithing or modifications done by anyone outside our company. NO EXCEPTIONS!
*Payments made by certified check or cashiers check can be shipped on same day received. Personal checks require ten days to clear.
*No returns will be allowed if the product has been altered in any way!
*No returns for credit after thirty days from invoice date.

*A 20% restocking fee will be charged on all returned merchandise.
*On all returns, no credit will be granted for shipping charges or surcharges.
*Absolutely no exceptions to above stipulations!
*** PRODUCTS ARE SOLD AS IS AND WITHOUT ANY WARRANTY. NO LIABILITY IS EXPRESSED OR IMPLIED FOR DAMAGE OR INJURY WHICH MAY RESULT FROM THE IMPROPER INSTALLATION OR USE OF PRODUCT.

*AS WE ARE A FAMILY OWNED AND OPERATED BUSINESS, WE MAY CLOSE UNEXPECTEDLY ON SHORT NOTICE. PLEASE CALL BEFORE COMING BY TO MAKE SURE WE ARE OPEN.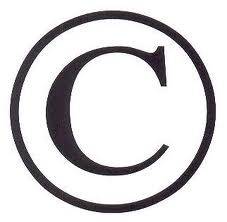 2022
All Rights Reserved